6IX9INE PLEADS GUILTY TO 9 FEDERAL COUNTS
Rapper 6ix9ine has struck a deal in his federal racketeering case and pled guilty to nine counts of racketeering, conspiracy, firearms offenses, and narcotics trafficking.
He was indicted back in November and had been facing the possibility of life in prison. It's unclear what his sentence will be after entering the guilty pleas.
According to federal docs obtained by TMZ, 6ix9ine was involved in dealing heroin, fentanyl, ecstasy, amphetamines, and marijuana. The conspiracy reportedly consisted of multiple acts of murder, robbery, and extortion.
Earlier this week, three of his former associates—Kintea McKenzie, Anthony Ellison, and Denard Butler—were indicted in connection with the crimes. Tekashi spoke with investigators and allegedly ratted out McKenzie (aka Kooda B) as the gunman in the attempted shootingof Chief Keef in New York City in June 2018.
6ix9ine is scheduled to be sentenced on January 24, 2020.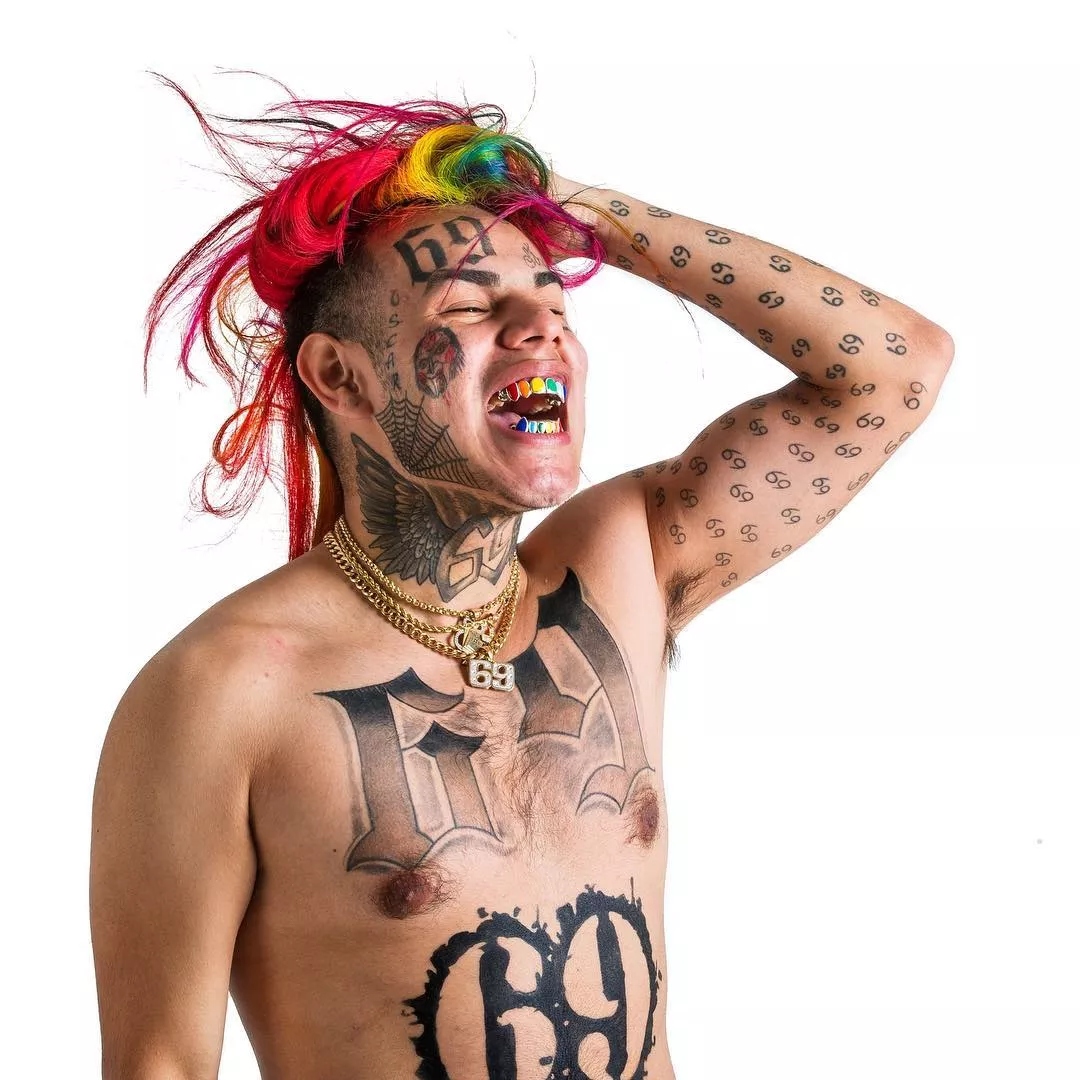 On November 18, 2018, Hernandez, his former faux-manager Kifano "Shotti" Jordan, and three other associates were arrested. Hernandez is charged with federal RICO and firearms charges, including conspiracy to murder and armed robbery, and faces up to life in prison.
He is allegedly part of "a violent sect of the Bloods" known as the Nine Trey Gangsters. Hernandez's attorney, Lance Lazzaro, advocated for bail for his client on the condition that Hernandez surrender his passport, pay a little under $2 million for bail, and be placed under house arrest, but the judge denied bail, keeping Hernandez in custody on the grounds that he may still be a danger to the community even if those bail conditions were met.
Hernandez's legal team plans to appeal that decision. He was held at the Metropolitan Detention Center in Brooklyn under general population before being moved to another facility due to security reasons, as Hernandez had multiple altercations with fellow prisoners, including those belonging to the Crips street gang.